Unfunny
 
Danny Boyles's award winning movie 'Slumdog Millionaire' is in the news. It was released in India on Jan 23, 2009 with a dubbed version in Hindi titled 'Slumdog Crorepati'. First it won several Golden Globe awards and amongst other things it has been nominated for the Oscars. Results will be known on Feb 22, 2009. The Director, producer, star-cast, story writer, child actors, lead players and of course music director par excellence A R Rehman- all connected with the movie are literally in the seventh heaven. Initially, Big B (Amitabh Bachchan) in his blog, had reportedly criticized the makers and the film for showing the murkier and seamier sides (like the earlier images of land of snake charmers, human beings working as rickshaw pullers, Asia's biggest slum being at Dharavi in Mumbai etc) of our country to the international audiences. Later on, as usual, he said: "Main ney aisaa tau nahin kaha tha. Yeh media waale yoon hi twist kar detey hain.." or some such words to this effect. By now many of you must have seen the movie or read about the film in the newspapers and magazines. I have also seen it.
 

Overall, the film is quite riveting. However, I feel some of the scenes could have been avoided or shown with maturity. For example:a child sitting in locked make-shift toilet (young Jamal!), in his enthusiasm to get out to see Amitabh Bachchan his favorite super star, jumps into and wades out of a sewer full of human excreta and waste! He runs to the crowd of stargazers who twitch their nostrils due to the obnoxious smell, and somehow manages to get autograph of AB on a photograph.
 

Another scene is from  brothel cubicles in the 'red light' district of Mumbai, where pimps and prostitutes are shown offering their 'sevices'  in various downgrading degrees (of undress in case of sex workers) ( Some of you may say it is the 'reality' and a 'fact of life' and get away with it!).
 
The set of KBC (Kaun Banega Crorepati) of AB fame has been well used as a background and of the quiz show. As a host, Anil Kapoor looks quite energetic. One of the twists in the tale is that during a commercial break and a visit to the urinal, Anil Kapoor acts as if he is obliging Jamal by giving
him some hints about the correct answer to a critical question (though in fact, it is the wrong answer). However, Jamal is clever enough to see through his con-act and manages to guess the right answer, much to the astonishment of Anil and others. Jamal has come up the hard way in life and luckily(?) all the questions asked by 'computerji' were somehow, related to his real life experiences and so, he comes out a winner. The film has a high excitement quotient (similar to the edge-on -the-seat-suspense till the last ball and the last run in 'Lagaan') and viewers enjoy it till the last and final question is correctly answered.
 

Lead players, Dev Patel and Farida Pinto, have given their best.They were virtually unknown faces till date but now with such exposure, they will not only harvest a rich bouquet of awards/ rewards but will also get a lot of other offers from Bollywood/Hollywood. The movie ends with a 'Disco' type song-dance on the railway platform. The words of this much acclaimed song of Rehman are "Jai Ho!" Forget 'Jai Hind'. Say 'JAI HO' for the slumdog !
Funny
In a lighter vein, I feel the word 'slumdog' seems to have caught the fancy of the media and people alike. (There have been reports in some newspapers that some persons have gone on a 'dharna' to get the name of the movie changed as 'slumdog' as a word is felt nauseating and affects the sensibilities of some class of people.) I would say: "Every dog has his day" and "now it is the day of the slumdog." Tomorrow, there may be a sequel movie or a book titled: "Slumbitch speaks thus !"
 
The other day, I saw an article in a leading financial daily, "Slumdog Entrepreneurs". It highlights the success stories of people living in the slums coming up with profitable industrial/service ventures with the help of Government/Government Agencies/NGOs/Banks etc. Now words and expressions like: underdog, street dog, a stray dog, a dog's day, dogged determination, let the sleeping dogs lie, barking dogs seldom bite, etc will take on new meanings if the word 'slum' is added to them.
 
To stretch the matter further, we may soon see a website titled : slumdogmatrimony.com, an enterprising person may come out with a plan to bring slum boys and girls together with the prospects of marriage. Savvy marketing people may soon come out with: Slumdog Posters, Slumdog Cards, Slumdog brand dog biscuits, slumdog leather leashes, "I AM PROUD TO BE A SLUM DOG" tee-shirts, funny vests with slogans like:"I AM NOT A SLUM DOG! I AM A PLUMP DOG!" etc. Even Archie's may come out with their latest 'LOVE is… posters. One such idea: "LOVE is.. a slumdog eating a slumdog vada-pau at SluMcdonalds and loving it." Another pointer: "Love Me, Love My Slumdog". I recall those good old days when the RK film 'BOBBY' was released. The hype and the hoopla connected with its craze had lead to: Bobby Combs, Bobby Purses, Bobby Belts, and a host of other items sold on streets. I even recall of a 'BOBBY HAIR CUTTING SALOON', as well as 'Bobby Caterers', 'Bobby Pan House', 'Bobby Chaat Walla'. I think soon we will have a similar situation with "Slumdog". Possibilities are immense.
 
By the way, those of whom would like to read poems on dogs (poems on slum dogs are still not available) may click on or go to the following site:
 
http://www-hsc.usc.edu/~cypert/dick/dogpoems.html       

 
Those who would like to read a cute little poem, may visit the following site:
 
http://thoughtsfurpaws.com/dogs/the-forgotten-dogs-christmas-poem/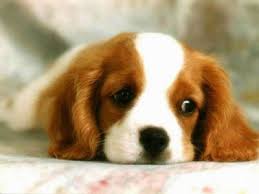 I also recall a sweet little poem from my schooldays about 'A RAGGY DOG, A SHAGGY DOG.." I fail to recall its words just now. Maybe after a night's rest I'll think of it.
 
I think my pet dog Tommy is shouting : 'Mujeh Bhi Slumdog Miilionnaire waali fillum Dekhni Hai. Bow! Wow!!" He must have heard about it from that dirty street dog near the street light post when he had gone there to do his morning 'potty'. I pity him. He doesn't understand the difference between a pet dog and a slum dog. I think I'll take him for a walk tomorrow morning to a nearby "DDA's JJ Colony". "JJ" for those who don't know, stands for "Jhuggi Jhopadi". It is a little civilised word for a slum. Isn't it?